Reducing Picture Size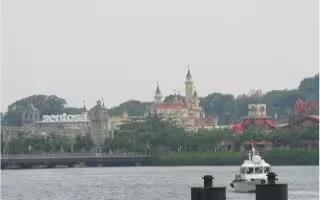 Hey here are some techniques to reduce the size of photo
One of my holidays time picture weighs 1.53 MB. If I want to share it through email, I cannot directly attach more than 5 pictures in one email. So I was googling around several times and found different options to reduce the size. Here are some tips for it. Method 1: Using MS Picture Manager
Open in Microsoft Office Picture Manager 2010
Click on Edit Pictures
Click on Compress Pictures
Select the different options Documents/web pages/Email Messages
Then File ? Save AS --> New name (Select JPEG in File Type)
| | |
| --- | --- |
| Documents | 273 Kb |
| Web Pages | 52.2 Kb |
| Email Messages | 6.66 Kb | Method 2: Using MS Paint
If your pictures are in different format like *.tif/*.gif/*.png, You may store it as JPG which will drastically reduce the size
Open the picture in MSPaint
Click on save as name.jpg Method 3: MS Paint plus Manual
Another method an unusual method but it reduces the sizes drastically. It requires some manual work. Just cut copy paste ?
Open the picture in any viewer (MS Picture manager or any)
Click on Print screen and take the image
Paste in MS Paint then
Cut the unwanted portion
Save as name.jpg Print screen view Cut the unwanted portions. Save as JPEG. You can picture reduced from 2.15 MB to 88 KB Method 4:
Would you like to share a bulk of pictures with your friends and cannt do these manual steps? No worries. You can use some of the free online web-sharing sites and free tools.
Picasaweb.google.com
Shutterfly.com
Snapfish.com
GIMP With Save for Web Plugin
Upload your pictures using the free tools available (picasa). Select the selected picture and then share (i.e upload ) to the website.
You may use tools to download the pictures from picasa.
Note: As you reduce the size of pictures, you might lose the clarity of the picture.