Popular Games For Android (Part 3)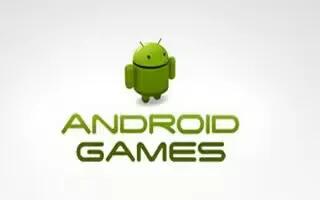 Here is our list of popular games for Android, that you need to download. The games are Combat Monsters, Plants vs.Zombies 2, Dead Effect, Gravity Guy 2, Marvel Puzzle Quest Dark Reign
1. Plants vs. Zombies 2 The zombies are coming back. Its about time! The sequel to the hit action-strategy adventure brings the fun to tablets and touchscreens. Join Crazy Dave on a crazy adventure where youll meet, greet and defeat legions of zombies from the dawn of time to the end of days. Amass an army of powerful new plants, supercharge them with Plant Food and power up your defenses with amazing new ways to protect your brain. Battle zombies from all worlds in Piata Party to win big prizes. And that's just the beginning! The future holds many mysteries also zombies. Lots and lots of zombies.
Features
Meet powerful new plants that will defend your lawn through time

Go toe-to-missing-toe with dozens of new zombies

Supercharge your floral friends with healthy doses of Plant Food

Fire up amazing Finger Powers to pinch, flick and zap zombies

Defeat brain-teasing challenges that will test your zombie-zapping skills

Take on zombies from all worlds in Piata Party and win prizes

Gather keys to play valuable side missions

Collect coins to purchase potent power-ups

Earn stars to take you to new worlds

Connect to Game Services to unlock achievements and compete against friends on the leaderboards

Look out! Zombie chickens!
Language Support: English, French, Italian, German, Spanish, Brazilian Portuguese
Requirements
Requires Android 2.3 (Gingerbread); ARMv7 1.0 Ghz or higher; 1 GB of RAM
Features may vary by mobile device
Size: 169 MB.
Cost: Free
Free Download Plants vs. Zombies 2 For Android
2. Combat Monsters Combat Monsters, the virtual card battle game with echoes of Magic: The Gathering is now in full release, and if you played and enjoyed it during the beta period, you'll be pleased to know that very little has changed over the past couple of months. And if you haven't, you probably should it's a fun, challenging strategy card game, and while some of the multiplayer features are lacking, it gets the free-to-play formula right, a rare accomplishment these days.
Even if you have only a basic idea of what Magic: The Gathering is, there's no mistaking the similarities between that famous card game and Combat Monsters. In fact, Paul Johnson, the co-founder of Rubicon Development is an "avid player" of Magic, but wanted a video game with a more tactical experience. Thus, Combat Monsters, in which you not only collect virtual cards of various types and abilities and deploy them in single and multiplayer duels, but also maneuver on a 3D game board, complete with special hexes that can amplify your powers or your enemy's.
Combat Monsters are not your everyday monsters. They will follow your commands to vanquish the enemy or die a fiery death!
Play for FREE against friends right in front of you or on the other side of the globe or enjoy the large single-player campaigns.
Devise strategies that make the most of your deck: will you overrun your adversary with dozens of bloodthirsty creatures? Defend your Hero at all costs with healing spells? Invest heavily in runes and concentrate on a few high-powered cards?
With 132 monsters, 70 weapons, 28 shields, 42 spells, 22 runes, 12 Heroes and 120+ maps to choose from, theres no end to the challenge in Combat Monsters.
After completing the campaign, its time to join the carnage online with up to SIX PLAYERS on a single board or two player pass & play. No friends? No problem! We included a Quick Battle skirmish mode that will get you a game in no time at all.
Combat Monsters is a unique combination of collectable card game and tactical combat, 9 man-years in the making. If youre a fan of CCGs and/or turn-based strategy games, we made this game for you.
Can you beat all the achievements? Will you be the one to acquire the first legendary card? Download Combat Monsters today and find out
Size: 108MB.
Cost: Free
Free Download Combat Monsters For Android
3. Dead Effect Dead Effect is an action game developed by Bulkypix. Play as a member from Unit 13 and wander around intense environments. Find new weapons and defeat powerful enemies. See if you can defeat all your enemies and unlock all the weapons available.
Be careful, you need at least 160 MB FREE RAM to run the game.
ESS Meridian System: Wednesday September 7, 2045 178 days of hibernation.
Delta 3 Chamber, Active Tissue and vital functions Check.
Error! Disruption Detected Critical Health Detected.
3 2 1 Awakening!
Something is not right, the hibernation pods are all empty. What is happening?
You are an elite member of the Unit 13. Fight for your life in a SCI-FI FPS game that will send chills down your spine.
Grab your phone/tablet, get in control and bring infected horrors down. Your interface is zombie-shooting ready.

An epic single player campaign awaits you with more than 5 hours of story gameplay. Space is cold and full of horrors.

Throughout the campaign you will find new weapons and money to upgrade your armory.

Discover the mysteries of the ESS Meridian, and wander around its impressive environments with intense background music.

Use your special ability to slow down the time and defeat even the toughest enemies!

Will you take up the challenge and try to defeat all your enemies in survival mode arenas? Unlock all the achievements and get all the weapons available
Size: 314 MB.
Cost: Free
Free Download Dead Effect For Android
4. Gravity Guy 2 THE LONG AWAITED SEQUEL TO ONE OF OUR MOST SUCCESSFUL GAMES IS FINALLY HERE! GET READY FOR GRAVITY GUY 2!
STORY
In a world where gravity laws were broken, a brave guy was held captive for rebelling and defying the rules! Being the first one ever to rise against the system, he found himself in danger, and in need to run for his life.
However, after being relentlessly chased down by the Gravity Troops, our hero was finally captured and beamed up to a space ship, only to find a terrifying truth: they were going to clone him.
As an evil plan to organize dangerous races across Gravity Guy's once free world, his DNA was collected and the cloning process began. Along with our hero, other inhabitants were also cloned, so that every time someone loses, the race can be restarted.
ABOUT THE GAME
Our brave Guy now finds himself on top of towers running for his life, jumping from one platform to another, while avoiding many hazards placed across his path. Just tap the button on the right side of the screen to raise the lifts and on the right to perform a jump - which will definitely come in handy!
There are 7 different clones to be used, each with its own special abilities:
Neon, Troop, Girl, Slim, Beast, Mech and Beauty!
Collect coins and earn points in order to unlock new power slots, and level up to get bonuses. Choose the power up you want in your next level! You can use the coins to purchase the power supplies in the shop!
Features
Amazing retina graphics

Simple two-button tap controls

Interactive tutorial to learn how to play

Google Games services integration: Achievements and Leaderboards

Fast and fun gameplay

7 Different characters to choose from

Fully stocked shop and many power ups
Any in-app purchase will remove the ads.
Size: 18 MB.
Cost: Free
Free Download Gravity Guy 2 For Android
5. Marvel Puzzle Quest Dark Reign Assemble a team of Marvels biggest super heroes and villains and battle with Puzzle Quests trademark match-3 and story-telling gameplay in a game that combines favorite Marvel characters with a deep RPG leveling, player vs. player, character upgrades, and more.
In the wake of the Iso-8 Outbreak, the super hero community struggles to recover. Taking advantage of the chaos, super villains take control of National Security. Dark Reign follows these events that twist the destinies of both the heroes and villains of the Marvel Universe forever.
Features
TWO AWESOME WORLDS UNITE
Marvels biggest heroes and villains join forces with Puzzle Quest, the award winning match-3 puzzle adventure franchise for an amazing new way to experience the Marvel Universe.
ASSEMBLE YOUR HEROES
With the forces of good and evil banding together to fight a greater foe, players will be able to create teams from a roster of Marvel super heroes and villains like Iron Man, Thor, and Venom.
UNMATCHED STRATEGY AND DEPTH
Head into battle with fast, tactical reaction-based gameplay, or select specific heroes whose special abilities complement each other to strategically plan each encounter.
COLLECT AND UPGRADE
Collect Comics to unlock new characters, change the various talents of the your team, or improve a characters current abilities.
AN AUTHENTIC MARVEL EXPERIENCE
Journey across the globe in an original, epic story for the single-player campaign, written by Marvel veteran Frank Tieri (Iron Man, Wolverine, Weapon X), based on one of the most impactful events in Marvel history
Size: 125 MB.
Cost: Free
Free Download Marvel Puzzle Quest Dark Reign For Android
See Also