Opera Mini 6 and Mobile 11 out now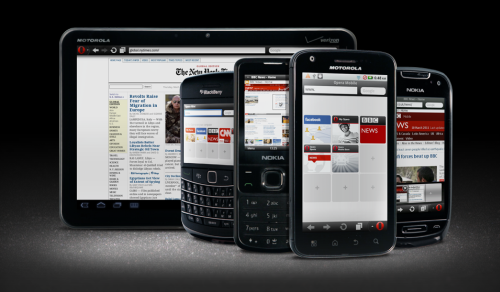 Opera has released the latest versions of two different mobile browsers. Opera Mini 6 and Mobile 11, both of them are new versions and available for most mobile platforms excluding Apple iOS versions. The Mini 6 is meant for feature phones while the Mobile 11 for all the smart phones and the tablets in the market. To download Opera Mini6 or Opera Mobile 11 visit hhtp://m.opera.com through your mobile browser.
The browsers come with the smoother operations, pinch to zoom support and also sport a share button to post it on Twitter and Facebook. If you are confused on why Opera have released two different versions of mobile web browsers, The Mini6 utilizes the Opera servers to squeeze the big web pages into small size using its patented data compression technology and then sends them to the mobile. Opera Mini 6 browser is meant for future phones that support J2ME apps and also installable on Android, BlackBerry, Symbian 60 smart phones.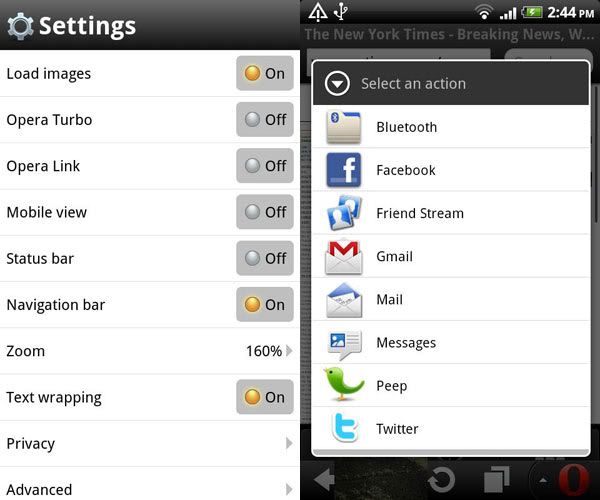 While the Opera Mobile 11 browser is meant for smart phones running on Android, Symbian, Windows 7 desktop, MeeGo and Maemo platforms. Opera Mobile 11 uses the presto layout engine in the same one already used in opera desktop browsers. Opera Mobile 11 is ready to smoothly function with HTML 5 based web pages and web apps.
Whatever it is, both the versions of Opera browsers are available now to download for free of cost, but data charges do apply.