Nokia 6 (2018) smartphone is now available in the US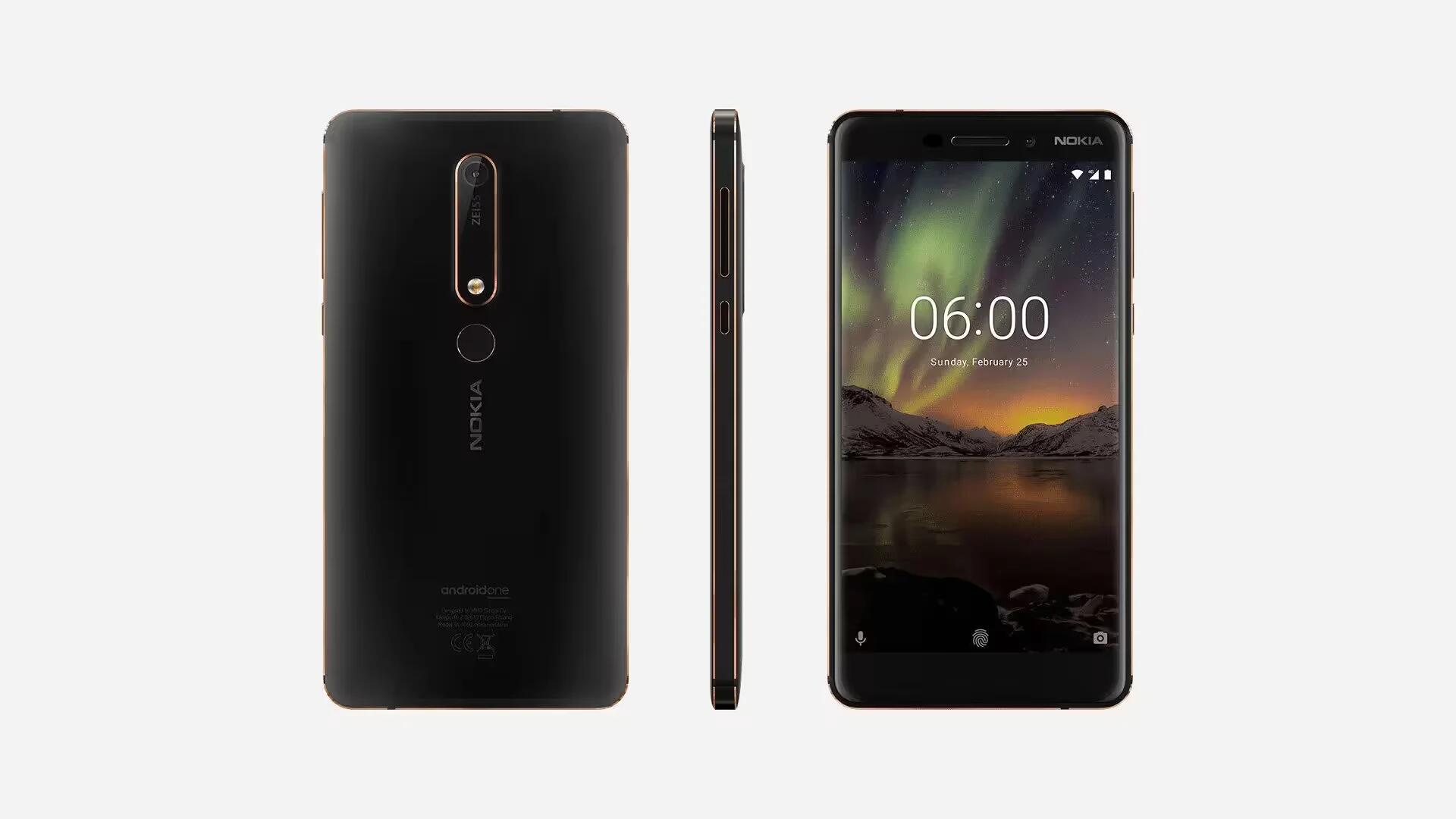 Nokia 6 (2018) Android smartphone is now available in the US for $269.99. At the beginning of the year, Nokia announced an updated Nokia 6 mid-range smartphone. The company has already launched the device in China, India, and the U.K and the Nokia 6 (2018)'s next stop is the U.S.
Announced during MWC, HMD Global's newest mid-range smartphone is the successor to 2017's Nokia 6. It features a 5.5-inch 1080p display with a traditional 16:9 aspect ratio. Around back is a two-tone finish from a single block of Aluminium that offers a striking look and a high level of durability.
The U.S. version is only available in black and copper, though the white/iron and blue/gold combinations could arrive at some point.
The Nokia 6 is equipped with a 5.5 inch IPS LCD display with an FHD resolution of 1920 x 1080 pixels and a 16:9 aspect ratio. The handset comes with an Adreno 508 GPU and it comes with Android 8.0 Oreo.
The device is equipped with 4GB of RAM and 32GB of storage and there is also a microSD card slot if you need some extra storage. The Nokia 6 features front and rear cameras.
On the front of the device, there is an 8-megapixel camera for Selfies and video calls, on the back of the handset there is a 16-megapixel camera for photos and videos. The handset comes with 802.11 a/b/g/n WiFi, WiFi Direct, Bluetooth 5.0 and 4G LTE. The device is now available to buy in the US for $269.
Interested buyers can purchase the smartphone via Amazon and Walmart. Notably, as of now, the smartphone's listed as "currently unavailable" or "out of stock" in the above-mentioned stores. However, you can choose to opt for alerts to know when the Nokia 6 (2018) will be back in stock. The Nokia 6 (2018) still has a U.S. warranty from either retailer, so it is a matter of whether you prefer one over the other.
Also keep in mind that the older Nokia 6 is available through Best Buy, B&H, and other spots. The Nokia 6 (2018) could eventually be sold through those retailers, though time will tell.