Nexus 6 Pre-Orders Starts In UK, Ships On Dec 1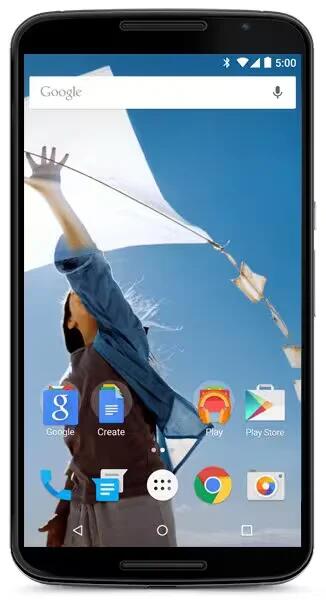 The Motorola Nexus 6 has gone up for pre-order in the UK today, weeks after the same happened in the US. The 6-inch phablet is thus firmly on its way to Europe.
You can pre-order the handset from a few different places, and the earliest "ship by" date says December 1. The price you'll have to pay for it varies depending on which model you want (with 32GB of storage or 64GB), as well as whether you want to sign a contract with an operator or not. If you go the SIM-free route, the 32GB iteration can be had for 499 both at Amazon and Carphone Warehouse, whereas the 64GB variant is priced at 549.
If you need a contract, Vodafone itself will give you the Nexus 6 for free if you choose a plan that costs at least 44.50 per month. That said, Carphone Warehouse has operator deals too, so you can purchase the smartphone from there with a contract from O2 or EE as well. And interestingly, even opting for a Vodafone contract but getting it from Carphone Warehouse means you can receive the phone for free with a lower-cost plan.
Vodafone is offering a free Moto 360 smartwatch to the first 500 people who pre-order a Nexus 6 from its online store, which is a great deal; a 199 value, to be precise. You do have to act fast though. As for shipping, Carphone Warehouse is the retailer which says that will happen "by December 1," while Vodafone lists December 5 as the first day for deliveries. Amazon will have the handset in stock on December 15.