New Moto X 2nd Gen Cost Just $399 At Republic Wireless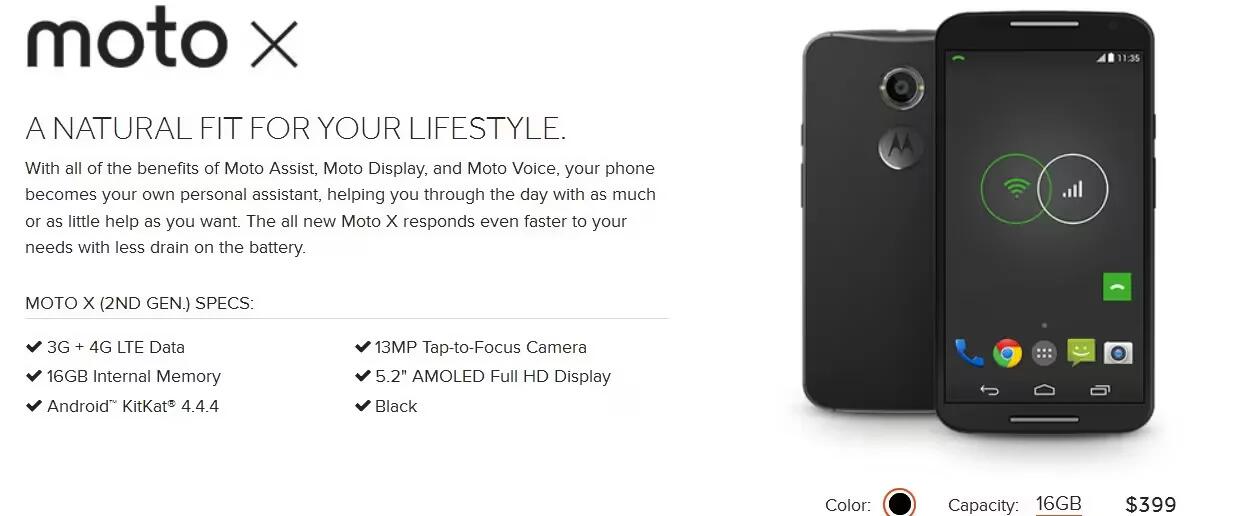 If you didn't get the chance to buy the new Moto X today for $359 (part of Motorola's Cyber Monday promotion), there will still be a way to get the handset for less than its normal price - which starts at $499.
Republic Wireless announced that it would sell the Motorola Moto X starting December 10 for $399 - no contract required. That's a good $100 off the new smartphone's regular price: a deal to seriously consider if you don't mind buying your phone from Republic Wireless - which, by the way, offers several monthly plan options, including a $40 one with unlimited calls, text, and data over Wi-Fi and 4G (using Sprints network).
As you may already know, the second-generation Moto X brings many improvements over the original model, including a metal frame around its edges, a 5.2-inch 1080p display, a 13 MP rear camera with dual LED flash, and a quad-core 2.5 GHz Snapdragon 801 processor. Republic Wireless is also offering the first-generation Moto X ($299), the first generation Moto G ($149), and the ultra-cheap Moto E ($99).