Motorola Milestone Got Updated To Android Froyo. Not Optimized For Performace.
Motorola has finally updated Motorola Milestone to Android 2.2 aka Android Froyo. The much awaited Android update for the phone has also come with its own problem. Motorola has cautioned the users that the update is not completely evaluated for optimized performance and advices people to restrain from opening too many programs at a time. (Motorola must have a good team to deliver a half-baked update like this.)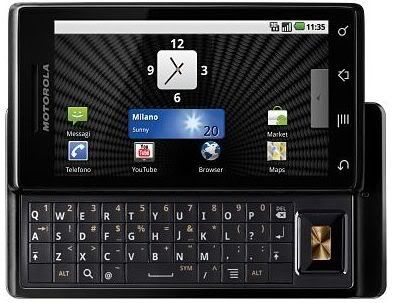 Unfortunately (or should I say fortunately) this update is not available over the air and needs to be downloaded from the Motorola website. While most people are complaining that the update is not available over the air, I would prefer it like this. The update is not completely tested and not optimized for normal users and I would recommend not to download, unless you are a tech junkie like me and wanted to play with Android 2.2. For normal users, it would be better to skip the update, until a proper one is available.
Warning from Motorola regarding Android Froyo update
Motorola is committed to continually meet and exceed our consumers? expectations. Due to the extremely high number of requests for the Android 2.2. (FROYO) software upgrade, we are making the upgrade package available to consumers who wish to voluntarily upgrade their own devices via MSU
Exhaustive testing process has concluded that users may experience some adverse effects associated with the upgrade which could include slower operation of some phone functions and applications. Performance may be improved by limiting open applications
Media saved on your memory SD card will be preserved, but DRM (Digital Rights Management) protected Media stored on your phone's internal memory will not be preserved
Not all applications downloaded with your current software will be compatible with your upgraded software