iPhone 6 Vs iPhone 6 Plus The Battle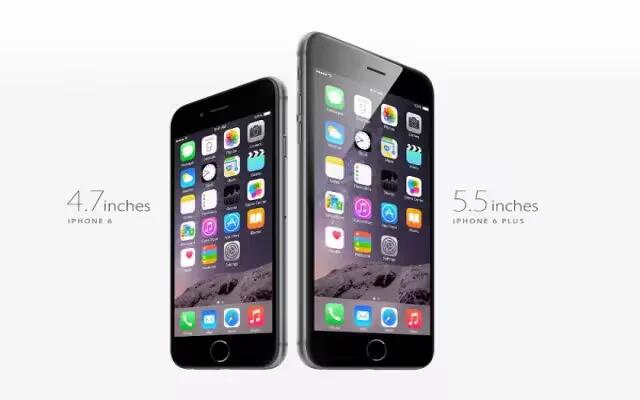 For many people the confusion is choosing between the battle of two super phones iPhone 6 and iPhone 6 Plus. Does really the size matters between the two? Did the bigger one have any additional features? Does it fit your pocket? Lot of questions; let us see the some comparison to make you clear to take your decision ahead of the release.
Display
This is the biggest difference between the two (iPhone 6 and iPhone 6 Plus) is screen size. The iPhone 6 comes with a 4.7-inch screen, with 1334*750 resolution 326 ppi with Retina HD Display. The iPhone 6 Plus comes with a 5.5-inch screen, with 1920*1080 resolution 401 ppi with Retina HD Display. Both of them are bigger than your previousiPhone 5s model. So, if you want to make it compact to fit it your pockets you can go for iPhone 6. But, if youre a person who loves to watch TV Shows, browse web all the time or watching movies; the better choice will be iPhone 6 Plus.
iPhone 6 Plus got a bigger screen; make some display zoom to you ( even this feature is available on both of the phones); but it can prove helpful for the people who have vision problems. Apart from that iPhone 6 Pluss Landscape mode splits your screen for reading mails with the left side of the screen showing all your messages and the center and right side displaying your open message. In the landscape mode; keyboard in the built-in apps like Mail and Messages has more options a microphone, undo key, period and comma and others on the iPhone 6, and even more on the iPhone 6 Plus, like dedicated copy and paste keys.
Apart from that both of the display features LED-backlit IPS LCD, capacitive touchscreen, 16M colors. Both of them support Multi Touch, and protected with Shatter proof glass, oleophobic coating.
Choice: Choose between how it fits your packet. If youre a worried of the size the iPhone 6 Plus is not a good choice; apart from that it was a better one than iPhone 6. But if youre person who loves to go with the multimedia part than iPhone 6 Plus will be better choice.
Design
The iPhone 6 measure 5.44*2.64*0.27-inch and weighs 129 grams. The iPhone 6 Plus measure 6.22*3.06*0.28-inch and weighs 172 grams. Even both of them weighs lesser; but you can see the difference in it. Both the phones features the Finger Print Sensor (Touch ID) and Apple Pay (Visa, MasterCard, AMEX certified). New features such as Wi-Fi calling, voice over LTE (VoLTE), and a new near-field communications (NFC) wireless chip are present, though not everyone will be able to take advantage of those features.
Camera
On the camera part; both the iPhone 6 and iPhone 6 Plus getting a new iSight camera with 8 MP sensors with improved auto focus and larger pixels. There is one big difference between these two cameras and its a feature in iPhone 6 Plus called Optical Image Stabilization (OIS). While the iPhone 6 gets Digital Image Stabilization.
It doesnt seem to be small difference, because OIS uses special algorithms to manipulate the camera lens to compensate hand shaking while taking photos. But the Digital image stabilization uses software to correct for hand shaking while taking photos and not effective as OIS. So, here the iPhone 6 Plus had got a bigger hand in this.
Battery life
The battery life is concerned; both the phones got a non-removable Li-Ion battery. But, the iPhone 6 Plus have a Stand by time 16 days on a single charge; while the iPhone 6 will last only 10 days. The iPhone 6 Plus can also play audio for up to 80 hours, with the iPhone 6 coming in at 60. While both devices have a rather good battery life, it is still a feature that will put the iPhone 6 Plus ahead of the iPhone 6 for many users.
Other Features
On the other part of the specs; most of the features remains the same; but with some differences too. Both of them runs on iOS 8 and got a Apple A8 chip, a Dual-core 1.4 GHz Cyclone (ARM v8-based) CPU, a PowerVR GX6650 (hexa-core graphics) GPU. Both of them got Accelerometer, gyro, proximity, compass, barometer sensors. On Messaging, iMessage, SMS (threaded view), MMS, Email, and Push Email are possible in both the models. Both use Safari (HTML 5) to browse the internet. Both of them come with a GPS. Some of the same features that both the phones carry are;
Active noise cancellation with dedicated mic
AirDrop file sharing
Siri natural language commands and dictation
iCloud cloud service
iCloud Keychain
Twitter and Facebook integration
TV-out
Maps
iBooks PDF reader
Audio/video player/editor
Organizer
Document viewer/editor
Photo viewer/editor
Voice memo/dial/command
Predictive text input
Color and Storage
Both the phones are similar in the storage and color part also. Space Gray, Silver, Gold are the colors available on both the phones. The storage is 16/64/128 GB available on both the phones.
Cost
On coming to the important part; the costs of the phones vary vastly. A 16 GB version of the iPhone 6 starts at $200 with a two-year contract, the larger iPhone 6 Plus, meanwhile, starts at $300 with a two-year contract.
A 64 GB version of the iPhone 6 will cost $300, while a 64 GB iPhone 6 Plus will run you $400. If thats not enough space for all your TV shows and photos, Apple is, for the first time, offering 128 GB versions of its smartphones. A 128 GB iPhone 6 will set you back $400 at the register, while a similarly equipped 6 Plus will cost $500.
Conclusion
On the conclusion part, we had explained which one is better in each and every section we discussed above. As in the paper; the iPhone 6 Plus is a real winner. But is that justifies the extra money youre spending? Whatever you can choose; we can clearly say this time; Apple is the winner ahead of others.