iPhone 6 Can Now Have Back Screen Using popSlate Case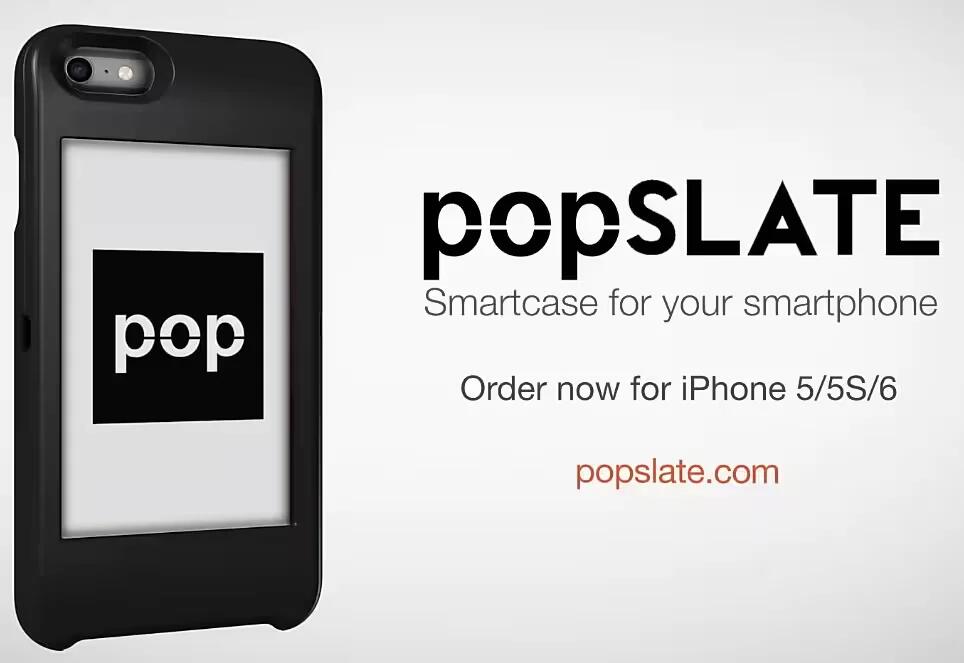 The inventive case makers from popSlate have issued an iPhone 6 edition of their second-screen wrapper for Apple's newest phone version now. The premise is to have a monochrome display on the back, which mirrors your main screen, and can show pictures there for fun, or be used as a battery-saving mechanism to read notifications and stuff, or take videos using the black white ePaper panel as a viewfinder.
The popSlate iPhone 6 case retails for $130, which is, granted, on the high side for a case, but how many give you a second mirrored juice-saving screen on the back? You can quickly preview your boarding pass and prep it for airport scanning, read and reply to messages, or simply shuffle movie posters you like on the back of your handset for the world to see.