Images Of Next Gen Moto X And Droid Leaked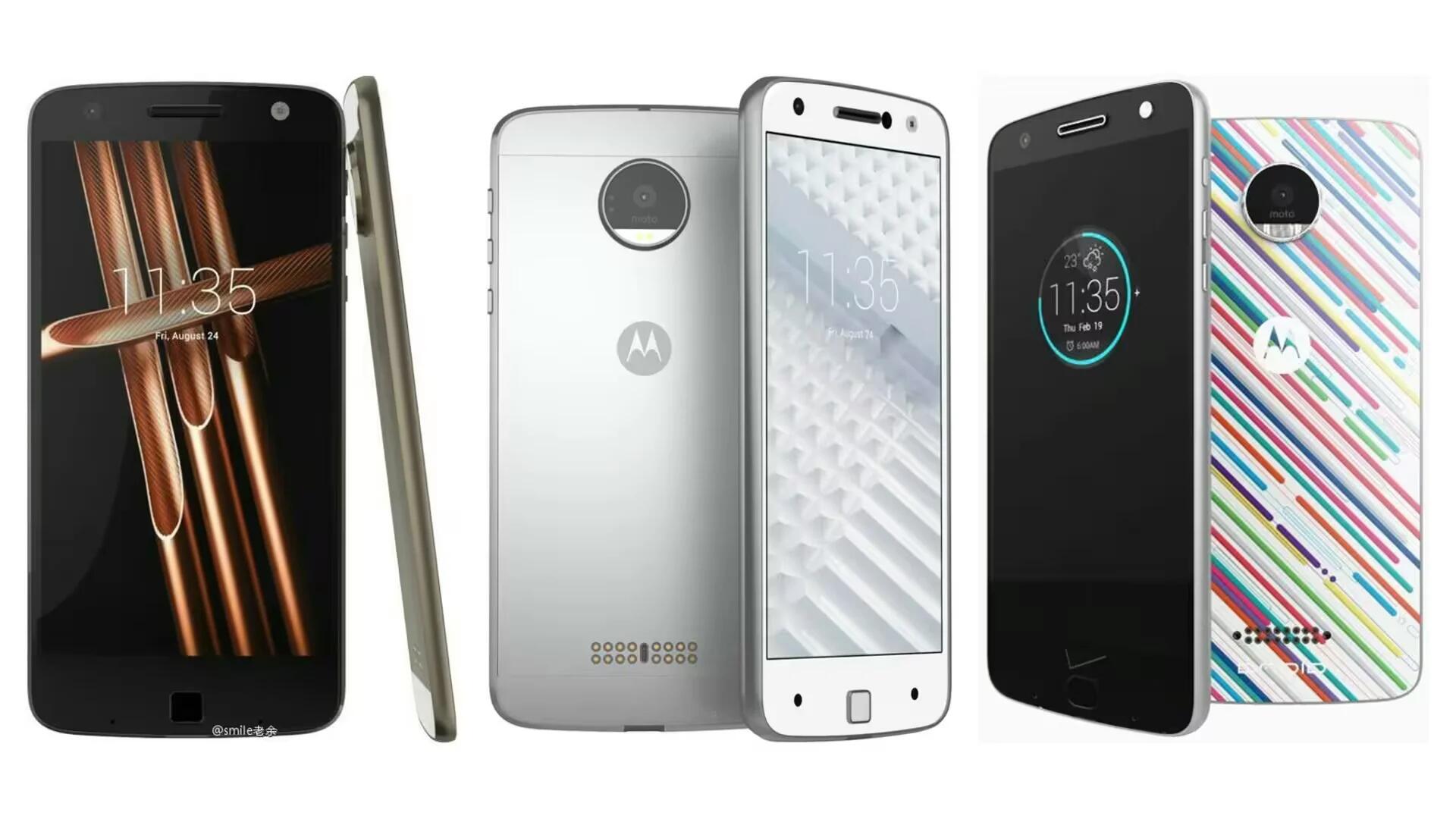 Today, Google plus user HelloMotoHK has posted three images of Motorola's upcoming smartphones. Two of these images seem to show a rendered version of the leaked 2016 Moto X and another that looks like a DROID variant. The Droid versions of the Motorola smartphones are exclusive to Verizon in the US though similar designs are often available in other countries under a different name.
[sz-gplus-post url="https://plus.google.com/+hellomotoHK/posts/RWZuq9xePE3" align="center" /]
From these leaked images, we can see both Moto X and the unnamed Droid looks similar with only few subtle differences between them. The Moto X photos clearly show a protruding camera module and if you look closely, the camera seems to sport dual flash LEDs. In addition, the rear panel also shows 16 copper colored dots at the bottom and some kind of connection element in the middle, which could serve as some kind of docking or charging points. It may also be rear speakers, as we cannot guess correctly from these renders. The Home button on the Moto X is square and looks like it may also have an addition function and serve as a fingerprint scanner.
The Droid render is not much different from Moto X with the rear panel has an odd rainbow pattern and a grilled rear mounted speaker. The Home button is also much rounded and has the compulsory Verizon logo on the front and "DROID" logo in the rear.
Both devices has distinct power, volume up, and volume down buttons, which is interesting as previous Motorola design language combined volume buttons into a rocker.
Remember these images are unofficial and there is no way to verify if they accurately depict the real device. Therefore, for now all we can do is wait for more leaks as the launch of Motorola's 2016 line approaches.