How To Write With Your Finger - iPad Mini 2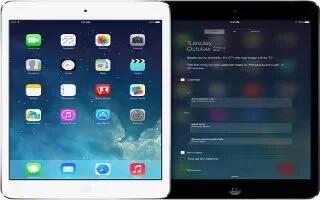 Learn how to write with your finger on your iPad Mini 2. Enter handwriting mode. Use the rotor to select Handwriting. If Handwriting isnt in the rotor, go to Settings > General > Accessibility > VoiceOver > Rotor and add it.
Choose a character type
Swipe up or down with three fingers to choose lowercase, numbers, uppercase, or punctuation.
Hear the currently selected character type
Enter a character
Trace the character on the screen with your finger.
Enter a space
Swipe right with two fingers.
Go to a new line
Swipe right with three fingers.
Delete the character before the insertion point
Swipe left with two fingers.
Select an item on the Home screen
Start writing the name of the item. If there are multiple matches, continue to spell the name until it is unique, or swipe up or down with two fingers to select a match candidate.
Enter your passcode silently
Set the rotor to Handwriting on the passcode screen, then write the characters of your passcode.
Use a table index to skip through a long list
Select the table index to the right of the table (for example, next to your Contacts list or in the VoiceOver Item Chooser), then write the letter.
Set the rotor to a web browsing element type
Write the first letter of a page element type. For example, write l to have up or down swipes skip to links, or h to skip to headings.
Exit handwriting mode
Turn the rotor to a different selection