How To Use Yahoo News On Samsung Galaxy Tab 2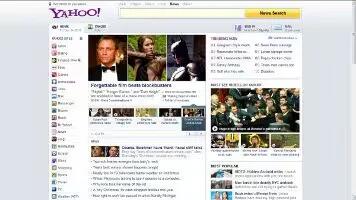 Yahoo News display current news and much more from Yahoo on your Samsung Galaxy Tab 2.
To add the Yahoo! News widget to a Home screen, see How to add widgets to a Home screen on Samsung Galaxy Tab 2.
From a Home screen, touch the Yahoo! News widget. The first time you connect, the Select news by country screen displays.

Touch a country and then touch Done.
Touch the Yahoo! News widget again.

The Yahoo! News screen displays.
Touch and swipe the tabs left or right to see all the categories such as Top Stories, Business, Entertainment, Sports, and so on.
Touch a tab to view that category.
Touch a news item to read the full story online.
To refresh the news items, touch Refresh icon.
Touch Settings icon to personalize your Yahoo! News settings.
Note
This article will work on both Samsung Galaxy Tabs; including Samsung Galaxy Tab 2 7.0 and Samsung Galaxy Tab 2 10.1.