How To Use WiFi Hotspot - Huawei Ascend Mate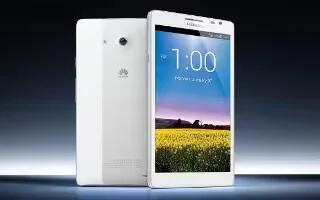 Learn how to use WiFi hotspot on your Huawei Ascend Mate. Your phone can also function as a Wi-Fi hotspot for other devices, sharing its mobile data connection.
On the home screen, touch then the All tab.

Under WIRELESS & NETWORKS, touch More....

Touch Tethering & portable hotspot > Portable Wi-Fi hotspot settings > Configure Wi-Fi hotspot.

Name the Wi-Fi hotspot.

Select an encryption mode.
Note: It is recommended that you set the encryption mode to WPA2PSK to better secure the Wi-Fi network.
Set the key to the Wi-Fi hotspot. When other devices want to access your phone's network, this key must be entered.

Select the Portable Wi-Fi hotspot check box.

On the device you want to use, search for and connect to your phone's Wi-Fi network.
Note: To manage the devices allowed to connect to your phone, touch Manage allowed devices and clear Allow all devices to connect. To add an allowed device, touch Add device.