How To Use Widgets On Sony Xperia Z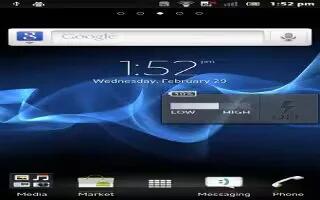 Widgets are small applications that you can use directly on your Home screen on your Sony Xperia Z. For example, the Music player widget allows you to start playing music directly.
Some widgets are resizable, so you can expand them to view more content or shrink them to save space on your Home screen.
To add a widget to the Home screen
Touch and hold an empty area on your Home screen until the device vibrates, then tap Widgets.
Find and tap the widget that you want to add.
To resize a widget
Touch and hold a widget until it magnifies and the device vibrates, and then release the widget. If the widget can be resized, for example, the Calendar widget, then a highlighted frame and resizing dots appear.
Drag the dots inward or outward to shrink or expand the widget.
To confirm the new size of the widget, tap anywhere on the Home screen.