How To Use Sound Settings - Huawei Ascend G6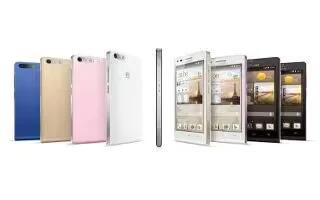 Learn how to use sound settings on your Huawei Ascend G6. You can change ringtone, notification tone and more.
On the home screen, touch Settings then the All tab.
Under DEVICE, touch Sound.
From the settings screen, you can:

Touch Volume and drag the sliders to set the volume of music, ringtones, message tones, and more.
Touch Vibration to set whether your phone vibrates when you have an incoming call, message, email, event, and more.
Touch Silent mode to turn on or off silent mode.
Touch Phone ringtone to select a ringtone.
Touch Notification tone to select a tone for messages, emails, events, and more.
Touch SYSTEM to turn the notification tone or vibration on or off when you touch or lock the screen, take a screenshot, dial a number, and more.
Note: You can adjust the volume from the home screen or most applications, such as call, music, and video.