How To Use Scribble - HTC One M8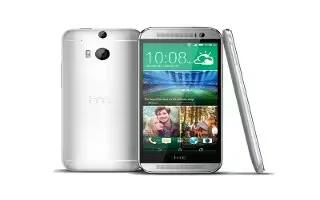 Learn how to use Scribble on your HTC One M8. Want to make a page for your digital scrapbook? Use the Scribble app to get artistic and combine photos, text, and illustrations in a note.
With several templates to choose from, you can even create lists or track your budget. Have a greeting card ready and link it to your friend's birthday in Calendar to send in a few taps.
Composing a note
Open the Scribble app.
Choose a template when you're prompted. Or, tap + icon.
In the box that says Title text here, type in your note title.
Use the editing tools to enter text, draw figures, record audio, and more.
Insert images such as photos and illustrations.
Press and hold an image to move, resize, or delete it. You can also use two fingers to rotate an image.
Tap Menu icon for other options, such as changing the template, linking the note to an event, and more.
Press Back Key to save the note.
Inserting images and illustrations in a note
While composing a note, you can:
Tap Camera icon to take a photo, or tap Menu icon > Insert to select an image from Gallery.
Tap Color icon to draw, or tap Edit Text icon to write text. You can change the pen characteristics. Tap Sticker icon to insert a sticker. To insert a web page thumbnail, tap > Web content. On the Internet app, go to the web page, and then tap Menu icon > Share > Scribble.
Creating a photo blog note
Think photos can best convey your story? Group photos into a note, and make it more entertaining by including photo collages, stickers, and more.
Note
If inserting a collage, first group the photos in the same event or album in Gallery.
Open the Scribble app.
Tap + icon and choose the photo blog template.
Tap Picture icon to take a photo or select photos in Gallery to group them in a collage. When inserting a collage, press and hold it, and then select a layout. You can also:

Press and hold, and then drag around a photo within the frame to put the subject in the center of the frame.
Press and hold, and then drag a photo over another to re-arrange them.
Slide two fingers apart to zoom in on a photo, or slide two fingers together to zoom out.
Tap another layout to change the current layout.
Tap the area above the date, and then use the editing tools to insert text and illustrations.
To add another page, tap + icon.
Press Back Key to save the note.
Grouping notes into a notebook
To group notes into a new notebook, tap Menu icon > Group.
To group notes into an existing notebook, tap Menu icon > Move to.
To create a new notebook, swipe to the Notebooks tab, and then tap + icon.
Publishing and sharing a note
Upload and share your creative work on the Web and get your own Scribble home page.
With a note opened, tap Share icon.
Tap Share article.
Type a description or tag your note.
Make sure that Share your post is selected.
Under Share to, tap where you also want to share the link that will be created. You'll be prompted to complete the action in the apps you selected.
Tap Done.
To view notes you've shared, swipe to the Share tab on the Scribble main screen.