How To Use Screenshot - LG G Pad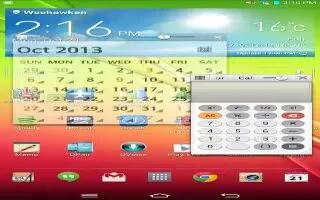 Learn how to use screenshot on your LG G Pad. Press and hold the Volume Down key and Power/Lock Key at the same time for 2 seconds to capture a screenshot of the current screen.
To view the captured image, go to Apps > Gallery > Screenshots Folder.
Note: You cannot capture a screen shot of the camera or video camera screens.
Using QuickMemo to capture a screenshot
On the screen you want to capture, drag the Status Bar downward and select QuickMemo.
or
Press and hold both Volume Keys at the same time.
Using Capture plus to capture a screenshot
This feature allows you to capture a portion of the screen in the default Internet browser.
Open the Internet app and tap the Menu Key > Capture plus.
Adjust the blue box to the desired size, and then tap OK. The selected area is saved to the Gallery.