How To Use Scrapbook - Samsung Galaxy Note 3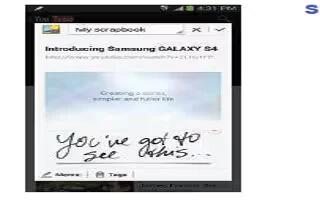 Learn how to use scrapbook on your Samsung Galaxy Note 3. This application allows you to combine documents, images, and music into a digital scrapbook.
From the Home screen, tap Apps > Scrapbook icon.
Tap Start and follow the on-screen tutorials. For more information, refer to S Pen.