How To Use S Voice - Samsung Galaxy Tab 3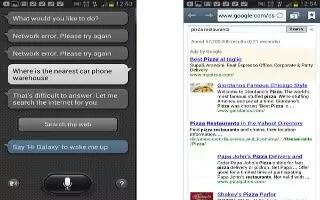 Learn how to use s voice on your Samsung Galaxy Tab 3.The S Voice app enables you to perform various tasks simply by speaking.
Touch S Voice icon. The Samsung Disclaimer for S Voice displays.
Touch Confirm. The Terms of Service displays.
Touch Terms of service to read the document and then touch Agree. The About S Voice pop-up displays.
Touch Next to view a tutorial or touch Skip to display the S Voice main screen.
Touch ? icon in the lower, right corner of the S Voice screen to display phrases you can use to open various apps.
Touch Menu key > Settings to view and manage your S Voice settings. Touch fields on the screen to configure the settings.

Some fields have preset values. Touch the field and touch the desired value.
Other fields have to be input. Touch the field and use the on-screen keyboard to input information.
Touching the check box next to some fields may make additional fields available.
Note
This guide will work on all Samsung Galaxy Tabs; including Samsung Galaxy Tab 3 7.0, Samsung Galaxy Tab 3 8.0 and Samsung Galaxy Tab 3 10.1.