How To Use NFC - Nokia Lumia 928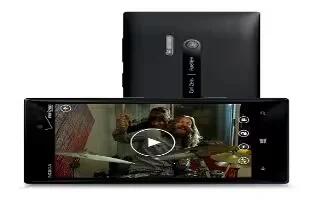 Learn how to use NFC on your Nokia Lumia 928. Near Field Communication (NFC) makes connecting easy and fun. You can pair your phone with NFC-enabled devices, such as a Bluetooth headset, without having to go deep into the phone menus.
With NFC, you can:
Connect to compatible Bluetooth accessories that support NFC, such as a headset or a wireless loudspeaker.
Send things, such as contacts or your own pictures, to your friends phone with tap+send.
The NFC area is on the back of your phone, near the camera. Tap other phones, accessories, tags, or readers with the NFC area.
Before using NFC, make sure the screen and keys are unlocked.
Turn NFC on or off
From the start screen, swipe left and tap Settings icon > tap + send.

Switch NFC sharing to On.
Connect to a Bluetooth accessory with NFC
Hands busy? Use a headset. Or why not listen to music using wireless speakers? You only need to tap the compatible accessory with your phone.
Tap the NFC area of the accessory with the NFC area of your phone, and follow the instructions on the screen.
Disconnect the accessory
Tap the NFC area of the accessory again.