How To Use Language And Input Settings - LG G3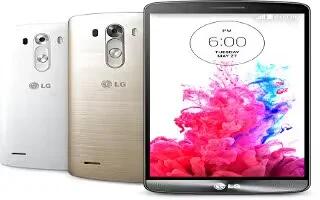 Learn how to use language and input settings on your LG G3. Use the Language & input settings to select the language for the text on your phone and to configure the on-screen keyboard, including words you've added to its dictionary.
Language Sets the language to use on your device.
Default Sets the default on-screen keyboard to use when entering text.
LG Keyboard Checkmark to select the LG Keyboard to enter data. Tap the Settings icon to change the following settings:

Input language and type Sets the keyboard language and characters.
Word suggestion Checkmark to set Auto correction, Suggest next word, Advanced word selection, and Clear history. Tap the Settings icon to access these settings.
Auto capitalization Checkmark to automatically capitalize the first letter of each sentence.
Auto punctuation Checkmark to insert a period when the space key is double tapped.
Voice input Checkmark to display the Voice typing key on the keyboard.
Path input Checkmark to enter a word by drawing a path through all of the letters.
Handwriting Checkmark to set the handwriting style. Tap the Settings icon to set the pen type (thickness), color, delay time, and Gesture guide. Sets the keyboard gestures to use including Hide Keyboard, Split Keyboard, and Onehanded operation.
Additional settings Sets additional settings including Keyboard theme, Extend keyboard, Vibrate on keypress, Sound on keypress, Preview on keypress.

Google voice typing Checkmark to select Google voice typing to enter data. Tap the Settings icon (Settings icon)to change the Google voice settings.

Choose input languages Sets the languages supported with Google voice typing.
Block offensive words Checkmark to hide recognized offensive text.
Offline speech recognition Enables voice input while offline.

Voice Search Sets voice search options.

Language Sets the Google search by voice language.
Speech output Sets when to use speech output. Choose from Always, Informative only, or Hands-free only. To turn on speech output only when youve got a headset attached to your phone, select Hands-free only.
Block offensive words Checkmark to hide offensive voice results.
Offline speech recognition Sets one or more additional languages for speech recognition when you dont have a network connection.
Bluetooth headset Checkmark to record audio through a connected Bluetooth headset.

Text-to-speech output Sets the preferred speech engine and speech rate (very slow to very fast). Also plays a short demonstration of speech synthesis.
Pointer speed Sets the pointer speed on a slide bar.