How To Use iCloud Keychain On iPhone 6 Plus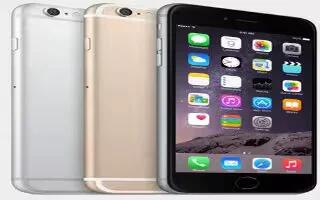 Learn how to use iCloud on your iPhone 6 Plus. iCloud Keychain keeps your Safari website user names and passwords, credit card information, and Wi-Fi network information up to date. iCloud Keychain works on all your approved devices (iOS 7 or later) and Mac computers (OS X Mavericks or later).
iCloud Keychain works with Safari Password Generator and AutoFill. When youre setting up a new account, Safari Password Generator suggests unique, hard-to-guess passwords. You can use AutoFill to have iPhone enter your user name and password info, making login easy. See How to fill in forms.
Note: Some websites do not support AutoFill.
iCloud Keychain is secured with 256-bit AES encryption during storage and transmission, and cannot be read by Apple.
Set up iCloud Keychain. Go to Settings > iCloud > Keychain. Turn on iCloud Keychain, then follow the onscreen instructions. If youve set up iCloud Keychain on other devices, you need to approve use of iCloud Keychain from one of those devices, or use your iCloud Security Code.
Important: If you forget your iCloud Security Code, youll have to start over and set up your iCloud Keychain again.
Set up AutoFill. Go to Settings > Safari > Passwords & AutoFill. Make sure Names and Passwords, and Credit Cards, are turned on (theyre on by default). To add credit card info, tap Saved Credit Cards.
The security code for your credit card is not savedyou have to enter that manually.
To automatically fill in names, passwords, or credit info on sites that support it, tap a text filed, then AutoFill.
To protect your personal information, set a passcode if you turn on iCloud Keychain and AutoFill.
Limit Ad Tracking
Restrict or reset Ad Tracking. Go to Settings > Privacy > Advertising. Turn on limit Ad Tracking to prevent apps, form accessing your iPhone advertising identifier. For more information, tap About Advertising & Privacy.
Note: Refer here to Know more information on iPhone 6 Plus.