How To Use Google Talk Apps On Sony Xperia Tablet Z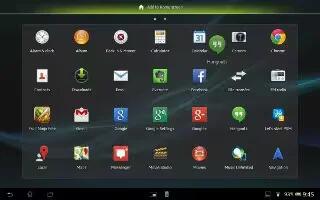 Learn how to use Google Talk Apps on your Sony Xperia Tablet Z. You can use the Google Talk instant messaging application on your device to chat with friends who also use this application.
To start Google Talk
From your Home screen, tap Apps icon.
To reply to an instant message with Google Talk
When someone contacts you on Google Talk, IM icon appears in the status bar.
Drag the status bar downwards, then tap the message and begin to chat.
Note
This apps has been now upgraded as Hangouts.