How To Use Google Apps - Samsung Galaxy Alpha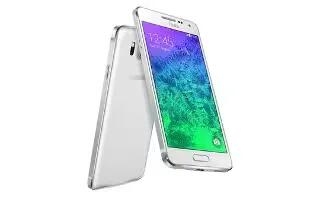 Learn how to use Google Apps on your Samsung Galaxy Alpha. Google provides entertainment, social network, and business apps. You may require a Google account to access some apps. Refer to "Set up accounts" for more information.
To view more app information, open the each apps main screen and tap Menu icon > Help.
Note: Some apps may not be available or may be labelled differently depending on the region or service provider.
Chrome: Search for information and browse webpages.
Google Mail: Send or receive emails via the Google Mail service.
Google+: Share your news and follow updates that your family, friends, and others share. You can also back up your photos and videos, and more.
Maps: Find your location on the map, search for locations, and view location information for various places.
Play Music: Discover, listen to, and share music on your device.
Play Movies and TV: Watch videos stored on your device and download various content to watch from the Play store.
Play Books: Download various books from Play Store and read them.
Play Newsstand: Read news and magazines that interest you in one convenient location.
Play Games: Download games from Play Store and play them with others.
Drive: Store your content on the cloud, access it from anywhere, and share it with others.
YouTube: Watch or create videos and share them with others.
Photos: Manage photos, albums, and videos that you have saved on the device and uploaded to Google+.
Hangouts: Chat with your friends individually or in groups and use images, emoticons, and video calls while you are chatting.
Google: Search quickly for items on the Internet or your device.
Voice Search: Search quickly for items by saying a keyword or phrase.
Google Settings: Configure settings for some features provided by Google.