How To Use Friends Music On Sony Xperia Z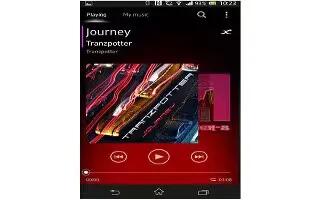 You can use Friends Music function to share music on your Sony Xperia Z. The Friends music function collects links to music and music-related content that you and your friends have shared using Facebook.
How to manage music from your friends
In My music, tap Friends' music > Recent.
Tap an item to open it, and then work on it as desired.
Tap Like button to show that you "Like" the track on Facebook. If desired, add a comment in the comments field.
How to view your shared music
In My music, tap Friends' music > My shares.
Scroll to an item you want to open, and then tap it. All comments about the item, if any, are displayed.