How To Use Data Connection On HTC One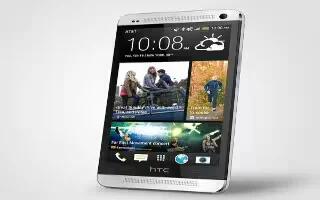 Learn how to use the data connection for internet on your HTC One. When you turn on HTC One for the first time, it will be automatically set up to use your mobile operator's data connection (if the SIM card is inserted).
HTC One is available in either a 3G or LTE version, depending on your region and mobile operator. You need an LTE plan to use your operator's 4G/LTE network for voice calls and data services. Check with your operator for details.
How to turn the data connection on or off on HTC One
Turning your data connection off saves battery life and money on data charges.
Slide the Notifications panel open, and then tap Settings icon.
Tap the Mobile data On/Off switch to turn the data connection on and off.
Note: If you dont have the data connection turned on and youre also not connected to a Wi-Fi network, you wont receive automatic updates to your email, social network accounts, and other synced information.
How to add a new access point (APN) on HTC One
You can add a new Access Point Name (APN) when roaming or if you have difficulty establishing a data connection. APNs connect HTC One to data networks for services such as mobile web browsing.
Before you add another data connection, have the access point name and settings from your mobile operator ready (including username and password if required).
Slide the Notifications panel open, and then tap Settings icon.
Tap Mobile data > Access point names.
On the APNs screen, tap Menu icon > New APN.
Enter the APN settings.
Tap Menu icon > Save.
Select the new APN on the APNs screen.