How To Use ChatON On Samsung Galaxy S4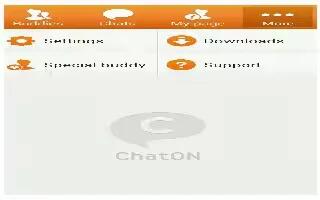 Learn how to use the ChatON apps on your Samsung Galaxy S4. Provides a global mobile communication service where you can chat with more than 2 buddies via a group chat. Share things such as pictures, videos, animation messages (Scribbles), audio, Contacts, Calendar entries, and Location information.
For more information, visit:samsungchaton.
From the Home screen, tap Apps > ChatON icon.At the ChatON display, tap Sign in to sign in to your Samsung account if you have not already done so. For more information, refer to Creating a Samsung Account.
or
Tap Skip if you have already signed in to your Samsung account.Enter your real name and tap OK.
Follow the on-screen instructions to add a buddy and begin your chat session.