How To Use Camera On iPad Mini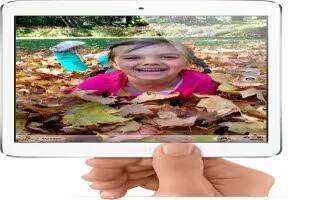 If you have an iPad 2 or later, you can take both still photos and videos. In addition to the iSight camera on the back, theres a FaceTime camera on the front for FaceTime calls and self-portraits.
A rectangle briefly appears where the camera is focused and setting the exposure. When you photograph people, iPad (3rd generation) uses face detection to automatically focus on and balance the exposure across up to 10 faces. A rectangle appears over each detected face.
Take a photo: Tap Camera icon or press either volume button. To display a grid on the screen, tap Options.

Zoom in or out: Pinch the screen (iSight camera only).

Record a video: Switch to video recorder icon, then tap Record icon or press either volume button to start or stop recording.
When you take a photo or start a video recording, iPad makes a shutter sound. You can control the volume with the volume buttons or the Side Switch.
Note: In some countries, muting iPad does not prevent the shutter sound.
If Location Services is turned on, photos and videos are tagged with location data that can be used by other apps and photo-sharing websites.
Set the focus and exposure:
Set the focus and exposure for the next shot: Tap the object on the screen. Face detection is temporarily turned off.
Lock the focus and exposure: Touch and hold the screen until the rectangle pulses. AE/AF Lock is displayed at the bottom of the screen, and the focus and exposure remain locked until you tap the screen again.
Note: On an iPad without a camera, screenshots are added to the Saved Photos album.
How to view, share, and print on iPad
The photos and videos you take with Camera are saved in your Camera Roll album. If you have Photo Stream turned on in Settings > iCloud, new photos also appear in your Photo Stream album, and are streamed to your other iOS devices and computers. See How to use iCloud and Photo Stream
View your Camera Roll album: Swipe to the right, or tap the thumbnail image. You can also view your Camera Roll album in the Photos app.

Show or hide the controls while viewing a photo or video: Tap the screen.
Share a photo or video: Tap right curved arrow Share icon. To send multiple photos or videos, tap right curved arrow Share icon while viewing thumbnails, select the items, then tap Share.
Print a photo: Tap right curved arrow Share icon. See How to print with AirPrint.
Delete a photo or video: Tap Delete bin icon.

Return to the camera: Tap Done.
Upload photos and videos to your computer: Connect iPad to your computer.
Mac: Select the photos and videos you want, then click the Import or Download button in iPhoto or other supported photo application on your computer.
PC: Follow the instructions that came with your photo application.
If you delete photos or videos from iPad when you upload them to your computer, theyre removed from your Camera Roll album. You can use the Photos settings pane in iTunes to sync photos and videos to the Photos app on iPad (videos can be synced only with a Mac). See How to Sync with iTunes.
Note: This article will work on all iPads using iOS 6; including iPad Mini, iPad 2, The New iPad (iPad 3), iPad 4 (iPad with Retina display).