How To Use Camera - HTC One M8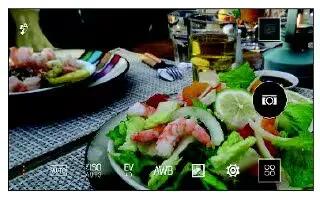 Learn how to use Camera on your HTC One M8. Take great photos and videos with the camera, and make them more memorable by applying a variety of filters and scenes.
Open the Camera app and tap Menu icon to see all controls on the Viewfinder screen.
You can use the controls to switch capture modes, add filters, set the flash, and more.

Auto icon: See a collection of camera scenes when taking photos and videos.
ISO Auto icon: Choose an ISO level or set it back to Auto. Higher ISO works best in low light conditions.
EV+G: Adjust the exposure settings. Higher exposure settings capture more light for your photos or videos.
AWB: Select a white balance setting that matches your current lighting environment.
Filters: Apply photo or video filters.
Settings: Modify basic and advanced camera settings.
Choosing a capture mode
HTC One gives you a variety of capture modes to use. On the Viewfinder screen, tap , and then select a capture mode to use.
Note: Choose Camera mode if you want your photos ready for Duo Effects editing in Gallery.
Zooming
Before taking a photo or video, slide two fingers apart to zoom in or together to zoom out.
When you're recording video, you can freely zoom in or out while recording.
Applying a filter
Use the available filters to make your photos and videos look like theyve been taken through special lenses.
Note: Some camera modes may not support filters.
On the Viewfinder screen, tap Menu icon to show the camera options.
Tap Filter icon, and then choose one of the available filters.
Turning the camera flash on or off
Tap the flash icon to choose a flash mode.
When using Flash on or Auto flash mode, the camera intelligently sets the best flash brightness for your photo.
Using the volume buttons for taking photos and videos
If you feel much comfortable with using push-buttons when taking photos and videos, you can set HTC One to use the VOLUME buttons as the Camera app's shutter release or zoom controls.
Switch to Camera or Video mode.
On the Viewfinder screen, tap Menu icon to show the camera options.
Tap Settings icon > Volume button options.
Choose how you want to use the volume buttons when you're in the Camera app.
Note
When you've set up the VOLUME buttons as shutter release, you can also press and hold either VOLUME button to take burst shots with a 3-second clip or record a longer video in Zoe camera mode.
Closing the Camera app To give you a full view of the Viewfinder screen, HTC One replaces Home Key, Back Key, and Task Key with small dots.
Tap a dot to show these buttons again, and then tap Home Key orBack Key to close the Camera app and return to the Home screen or the previous screen.
Taking a photo
Open the Camera app.
Switch to Camera mode.
Point the camera at what you want to capture. The camera adjusts the focus automatically as you move it.
When you're ready to take the photo, tap Camera icon.