How To Use Call Logs - Samsung Gear 2 Neo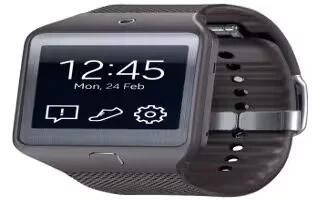 Learn how to use Call Logs on your Samsung Gear 2 Neo. Use this application to view the connected mobile devices call and message logs on the Gear 2 Neo.
Tap Logs on the Home screen.
Select a log and scroll up or down to search for the desired log entry.
Drag a log entry to the right to make a call.
Drag a log entry to the left to send a message.
From the detailed view of the log, tap Call icon to call the number.
To select the type of logs to display, open the list of logs and drag your finger downwards from the center of the screen, and then tap Filter by to select the logs to display.