How To Use An Apple Wireless Keyboard - iPhone 5C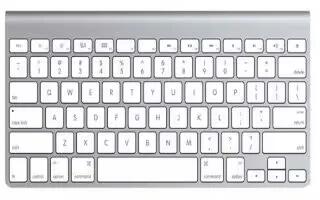 Learn how to use an apple Wireless keyboard on your iPhone 5c. You can use an Apple Wireless Keyboard (available separately) to enter text on your iPhone. The keyboard connects via Bluetooth, so you must first pair it with iPhone.
Pair an Apple Wireless Keyboard with iPhone. Turn on the keyboard, go to Settings > Bluetooth and turn on Bluetooth, then tap the keyboard when it appears in the Devices list.
Once its paired, the keyboard reconnects to iPhone whenever its in rangeup to about 30 feet (10 meters). When its connected, the onscreen keyboard doesnt appear.
Save your batteries. Turn off Bluetooth and the wireless keyboard when not in use. To turn off the keyboard, hold down the On/off switch until the green light goes off.
To unpair a wireless keyboard, go to Settings > Bluetooth, tap i icon next to the keyboard name, then tap Forget this Device.