How To Use Airplane Mode - Huawei Ascend Mate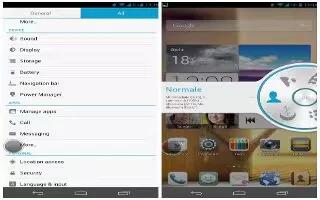 Learn how to use airplane mode on your Huawei Ascend Mate. Your phone's signal reception or transmission may interfere with an airplane's flight system. Power off your phone or switch to flight mode when you are on a flight.
In flight mode, your phone's wireless features are disabled, but you can still listen to music or play games. Use either of the following methods to turn on or off flight mode:
Press and hold the power button. From the displayed option menu, choose Airplane mode.

On the home screen, touch Settings icon then the All tab. Under WIRELESS & NETWORKS, touch flight mode. When flight mode is on, Airplane mode icon appears in the status bar.