How To Update Software - Samsung Galaxy Tab Pro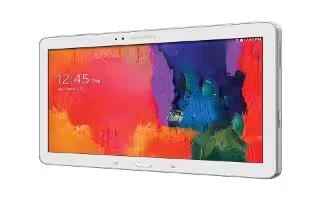 Learn how to update software on your Samsung Galaxy Tab Pro. The Software Update feature enables you to use your device to connect to the network and download any new software directly to your device.
The device automatically updates with the latest available software when you access this option.
Software Update Options
To register your device and check for a software update:
From the Settings screen, touch General tab > About device > Software update.
Touch Update. Your device is connected to the server and a search is performed for a software update.
Touch Auto update to check for updates automatically.
Note
This guide will work on all Samsung Galaxy Tab Pros; including Samsung Galaxy Tab Pro 8.4, Samsung Galaxy Tab Pro 10.1 and Samsung Galaxy Tab Pro 12.2.