How To Take Photos - Nokia Lumia 925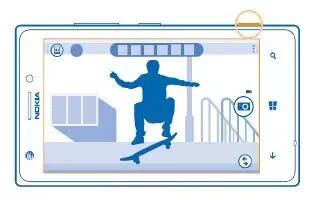 Learn how to take photos like a pro on your Nokia Lumia 925. Would you like to use your full creative potential, and take professional-looking photos? With Nokia Pro Camera, you can manually change the camera settings both in camera and video mode.
To switch the camera on, press the camera key.

To view the settings, drag Camera icon to the left. To change a setting, slide your finger up or down on the slider. You can, for example, change Exposure compensation to control the amount of light in your photo.

To close the settings, drag Camera icon to the right.

To take a photo, tap Camera icon.
Note: To get hands-on learning on different settings, tap . . . > tutorial.