How To Send Messages - Nokia Lumia 630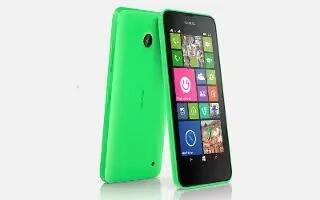 Learn how to send messages on your Nokia Lumia 630. Stay in touch with your friends with text or multimedia messages.
Send a message
With text and multimedia messages, you can quickly contact your friends and family.
Tap Messaging icon.
Tap + icon. If you start writing a message and switch to another app before sending it, you can continue your message when you return to Messaging. Tap . . . > drafts. The draft message is deleted when sent.
To add a recipient from your contacts list, tap + icon, or start writing a name. You can also type in a phone number.
Note: To add several recipients, tap + icon > Menu icon, select the recipients you want, and tap Save icon.
Tap the message box, and write your message.
Note: To add a smiley, tap Smiley icon.
To add an attachment, tap Attach icon, and select the attachment.
To send the message, tap Message icon.
Note: To be able to send multimedia messages, swipe down from the top of the screen, tap ALL SETTINGS > cellular+SIM, and switch Data connection to on icon.
Only compatible devices can receive and show multimedia messages. Messages may look different in different devices.