How To Search - Nokia Lumia 928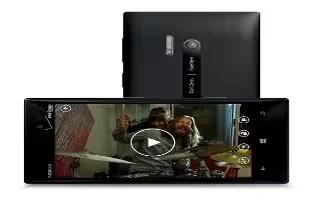 Learn how to Search on your Nokia Lumia 928. No matter where you are on the phone, you can always search with Bing by pressing Search key.
Just type whatever youre looking for in the search box, then tap Back key on the on-screen keyboard. Bing will show you not only the web results, but also local results (including maps, ratings, and directions) and images.
Note: To see related search results, swipe left or right to local or images.
Use voice search
Press Search icon.

Tap Voice mate icon.

Say your search word, and select from the list of matches.
Not all languages are supported.
Search inside an app
In an app, press Search key.

Enter a search word in the search field, tap Next icon to begin the search, and select from the list of matches.

Press Back key to return to the list of matches.
Visual search with scan
Press Search key.

Tap Visual Search With Scan icon.

To scan text, QR codes, or barcodes, line up the box that appears on the screen over the code.
Note: To translate or search for text on the web, select scan text.