How To Restore - HTC One M8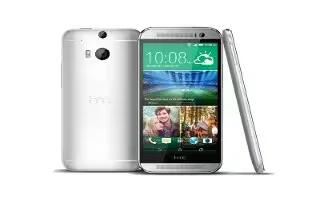 Learn how toRestore on your HTC One M8. If you used HTC Backup before, you can restore your backup to HTC One when you turn the phone on for the first time or after a factory reset.
Note: Depending on the amount of content, restoring your backup to your phone through your data connection may incur additional data costs and take a long time. Using a Wi-Fi connection is recommended.
When you're asked whether you have a Google Account, sign in to your account.
Use your mobile data or Wi-Fi connection to connect your phone to the Internet.
If you used your Google login credentials as your HTC Account and your backup is in Google Drive, tap Sign in with Google. If not, tap Remind me later, go to the Transfer or restore screen, and select Restore from HTC Backup.
Follow the onscreen instructions to restore your backup and to continue setting up your phone.
Slide open the Notifications panel to check if there's any notification to finish setting up your phone.
Free apps from Google Play will be restored in the background, and you can track the progress via a notification in the status bar. To restore paid apps, you need to download and install them from Google Play.
Your apps will appear on the Apps screen as they are installed. The Apps and Home screen shortcuts will be reorganized as in your backup after all of your apps have been installed. You may continue using HTC One while apps are being restored.