How To Print With Airprint - iPhone 5S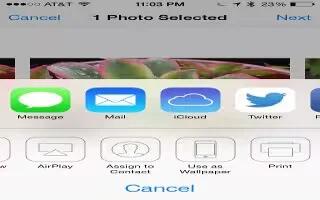 Learn how to print with airprint on your iPhone 5s. Use Air Print to print wirelessly to an Air Print-enabled printer, from apps such as Mail, Photos, and Safari. Many apps available on the App Store also support Air Print.
Note: iPhone and the printer must be on the same Wi-Fi network.
Print a document. Tap left arrow Share icon or Send icon (depending on the app youre using).
See the status of a print job. Double-click the Home button, then tap Print Center. The badge on the icon shows how many documents are in the queue.
Cancel a job. Select it in the Print Center, then tap Cancel Printing.