How To Make A Call - Android Lollipop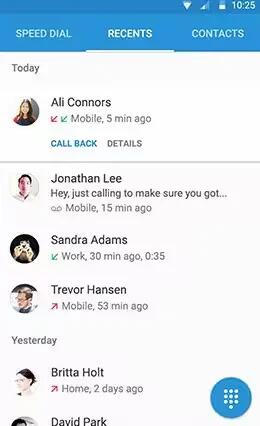 You can place calls from the Phone app, the Contacts app, or other apps or widgets that display contact information. Wherever you see a phone number, you can usually touch it to dial.
To place a call to one of your contacts:
Touch Phone icon on a Home or All Apps screen.
To choose someone to call, scroll or search. If the keypad is in the way, touch the Back button to lower it.
To place a call, touch the contact's name.
To view recent calls, touch the Recents tab. To use the keypad, touch the keypad icon.
Note: This guide will work on devices using Android 5.0 Lollipop or above; like Nexus 6, Nexus 9, etc.