How To Edit Text - Sony Xperia Z1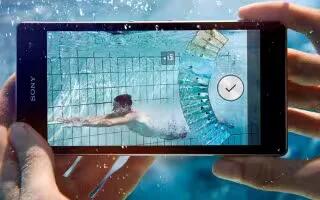 Learn how to edit text on your Sony Xperia Z1. You can select, cut, copy and paste text as you write in both portrait and landscape orientation by double tapping the entered text. In portrait orientation, the necessary editing tools are available via an application bar. In landscape orientation, an Edit button provides the same tools.
Application bar Close the application bar
Select all text
Cut text
Copy text
Paste text
Note: Coped icon only appears when you have text saved on the clipboard.
To select text
Enter some text, then double-tap the text. The word you tap gets highlighted by tabs on both sides.
Drag the tabs left or right to select more text.
To edit text in portrait orientation
Enter some text, then double-tap the entered text to make the application bar appear.
Select the text you want to edit, then use the application bar to make your desired changes.
To edit text in landscape orientation
Enter some text, then double-tap the entered text.
Select the text you want to work with, then tap Edit... and select an option