How To Edit Photos In Gallery - Huawei Ascend G6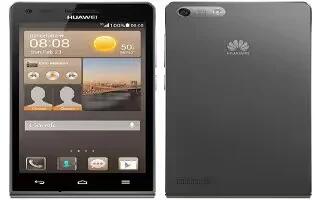 Learn how to edit photos in gallery on your Huawei Ascend G6. You can remove red eye, crop a photo, or apply a number of effects to make your photos even more stunning.
On the home screen, touch Gallery.
Touch the photo you want to edit.
Touch Menu Key > Edit and then you can:

Touch Filter icon to select a filter.
Touch Crop icon to rotate or crop the photo.
Touch Shadow icon to lighten or shadow the photo.
Touch Frame icon to add a frame to the photo.

Touch .