How To Edit A Group Shot On HTC One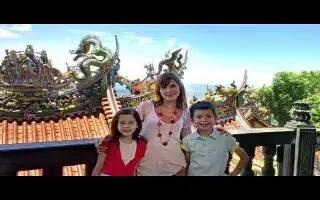 Learn how to edit a group shot on your HTC One. Finding it difficult to choose a group shot with the most smiles and the fewest blinks? Retouch a group shot so everyone looks their best in the photo.
Note: You can use this feature when editing HTC Zoe photos. This feature is only available for continuous shots that are saved as a batch.
Tap the album that has the photos or videos you want to share.
Browse to the photo that you want to edit.
Tap the photo, and then tap Edit > Retouch > Always Smile. You'll see circles around any faces detected in the photo.
Select one face at a time and drag it sideways with your finger to select the expression you want.
After making your changes, tap Done.
Tap Menu icon > Save. The edited photo is saved as a copy. The original photo remains unedited.