How To Configure Voice Input Recognition On Samsung Galaxy Note 2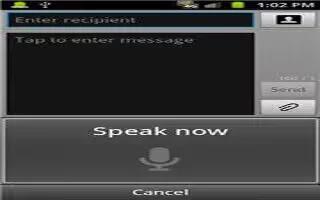 The Voice recognition feature allows the Samsung Galaxy Note 2 to correctly recognize verbal input.
From the Home screen, press Menu key and then tap Settings > Language and input.
Tap Voice search to configure the following:

Language: Choose a language for your voice input.
Speech output: Sets whether you will use speech output always or only when using hands-free.
Block offensive words: Enable or disable blocking of recognized offensive words from the results of your voice-input Google searches.
Hotword detection: Enable to being able to launch voice search by saying the word Google.
Download offline speech recognition: Enables voice input while offline.

Press Back key to return to the previous screen.