How To Configure Samsung Apps - Samsung Galaxy Tab Pro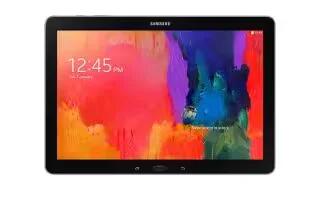 Learn how to Configure Samsung Apps on your Samsung Galaxy Tab Pro. Use this application to purchase and download dedicated Samsung applications.
Note: This application may not be available depending on the region or your service provider.
Installing Applications
Browse applications by category. Touch CATEGORY to select a category.
To search for an application, touch Search icon at the top of the screen, and then enter a keyword in the search field.
Select an application to view information. To download it, touch Free or the price.
Note

This guide will work on all Samsung Galaxy Tab Pros; including Samsung Galaxy Tab Pro 8.4, Samsung Galaxy Tab Pro 10.1 and Samsung Galaxy Tab Pro 12.2.