How To Configure Mobile HotSpot On Samsung Galaxy Note 4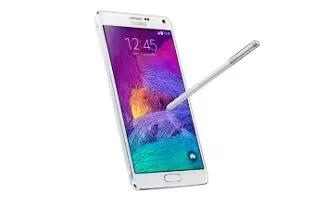 Learn how to configure Mobile Hotspot on your Samsung Galaxy Not 4. Manage your Mobile HotSpot security and connecting settings. Refer more for How to use Mobile HotSpot.
From a Home screen, tap Apps icon > Settings > Tethering and Mobile Hotspot > Mobile HotSpot.
Tap More options > Configure, and tap Show advanced options to display options:
Network SSID:
View and change the name of your Portable Wi-Fi hotspot.
Broadcast network name (SSID):
Allow other devices to see your network name.
Security:
Choose the security level for your Portable Wi-Fi hotspot.
Password:
If you choose a security level that uses a password, enter the password. By default, the password is your devices phone number.
Show password:
Display your password instead of masking it.
Show advanced options:
Access advanced options, including Broadcast channel, to specify the channel your device uses for Portable Wi-Fi hotspot, Maximum connections, and Timeout settings.