How To Compose And Send Email - Samsung Galaxy Tab 4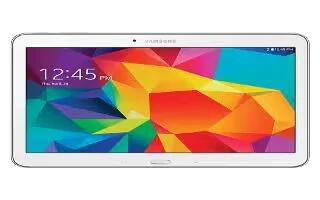 Learn how to compose and send Email on your Samsung Galaxy Tab 4. Use Email to view and manage all your email accounts in one application.
Touch Email icon.
If you have multiple accounts set up, choose an account from the menu at the top of the screen.
Touch Compose icon, then touch fields to enter recipients and the email text.
While composing a message:

Touch displayed buttons to set Priority, Tracking options, Security options, and so on.
Touch Attach icon to add a file to the message. Available options depend on the type of email account.

Touch the body of the email to enter the text of your email. Touch the text option buttons to edit and format your message text.
Touch Send Email icon to send the message.
or
Touch Save icon to save the email to the Drafts folder.
Note
This guide will work on all Samsung Galaxy Tabs; including Samsung Galaxy Tab 4 7.0, Samsung Galaxy Tab 4 8.0 and Samsung Galaxy Tab 4 10.1.