Hexlock App Lock & Photo Vault Review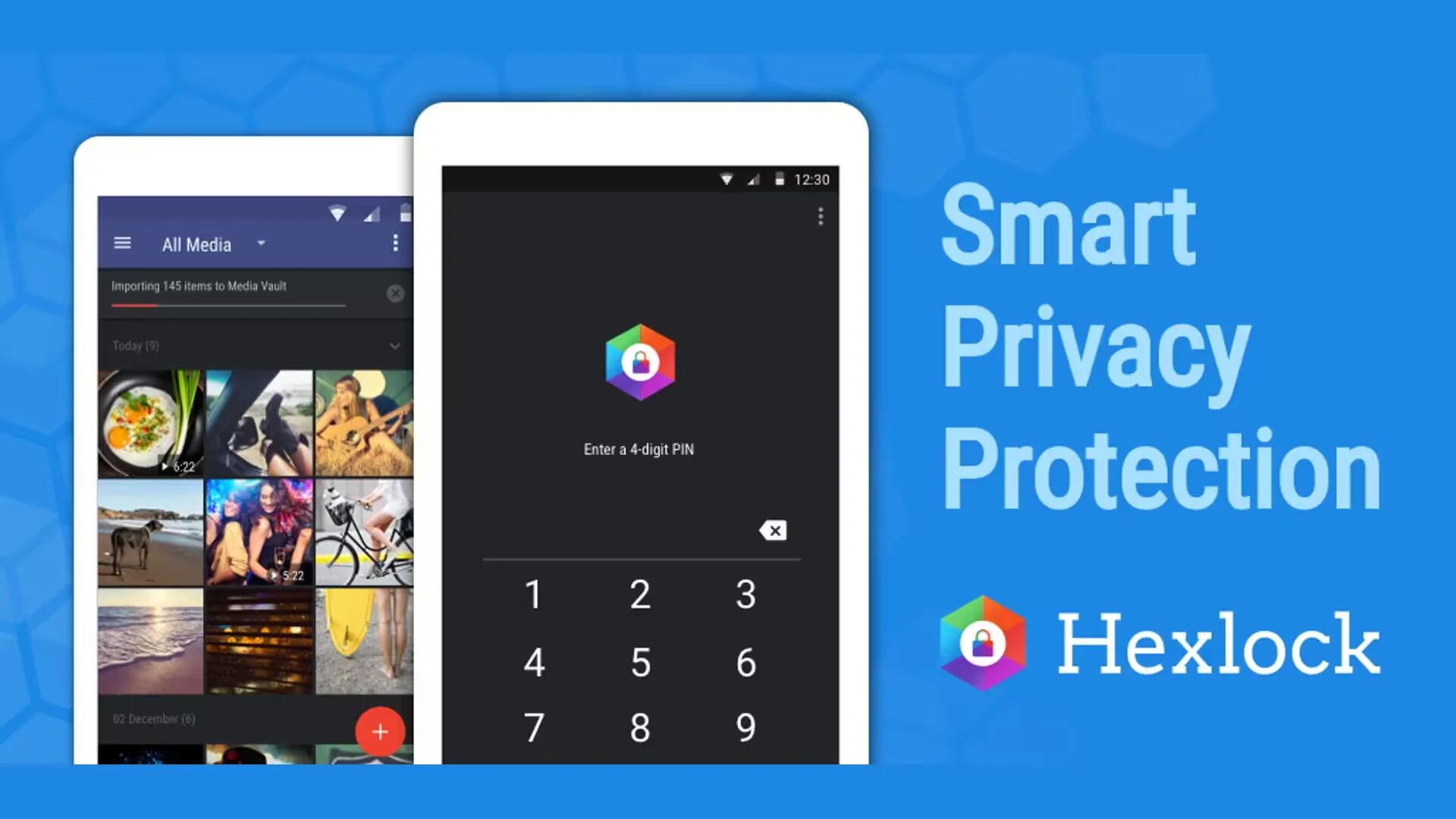 Smartphones has become an integral part of our day-to-day lives. They are no longer a simple communication device and have evolved into a device that can meet all our needs. Unfortunately, this also means all our personal information, photos, family videos, and work related data are available to anyone who gets their hands on your phone.
While there are many security and protection app available in Play Store, Hexlock from Liquidum is an interesting one. It aims to protect your data by locking your individual apps instead of your whole phone. This app will lock your data and apps and will not allow anyone to access them without entering the correct passcode. In addition, this app has six profiles - Home, Work, Party, Parental, School, and Cafe that are very easy to customize. You can even configure profiles to auto-switch when connecting to known Wi-Fi networks. The app also has a Media Vault that allows you to hide your photos and videos.
Review
When you launch the app for the first time, it will ask you to setup a PIN or Pattern lock. Remember the lock code or pattern, as the app will ask you every time you open Hexlock or any of the apps that you choose to lock. Fingerprint support is also there, but it is only available for selected Samsung devices. The next screen allows you to choose a profile and allows you to select apps that you want to lock.
You can customize six profiles. You can also rename the profiles to your liking. For each profile, you can choose apps that need passcode to open and run. You can switch between these profiles as required and have different apps locked in each one. For example, you can choose apps like the web browser, games with adult themes and email apps, as well as the Google Play Store to prevent kids downloading or paying for anything else.
In addition to manually activating profiles, you can also enable the profiles to switch automatically based on the Wi-Fi network your device is connected. However, the app lacks the ability to auto enable profile based on GPS location.
Another feature in Hexlock is the Media Vault. The Media Vault allows you to store photos and videos that you do not want others to see. The photos or videos added to Media Vault are not visible to others and require your Hexlock passcode to access them.
There is also an optional persistent notification feature that allows you to quickly see which profile is activated. To disable persistent notification, go to Settings > Apps > Hexlock and uncheck Show Notifications. In addition, you can configure Hexlock to notify you to lock newly installed apps. Further, in the settings, you will find the option to prevent uninstalling the app without passcode.
One thing that we immediately noticed is the gorgeous and fluid design of screens. Liquidum has used bright colors to visually differentiate profiles and the matching status bar color really pulls it together. In addition, the screens follow Android's modern design principles and are cleaner. The transitions between screens are also smooth and fast. The app also consumes less memory and it does not affect battery life much.
Hexlock is free ad-supported app. You will see small banner ads run along the bottom of the screen where you enter in your PIN or Pattern lock. However, you can remove the ads with an in-app purchase for a dollar.
Conclusion
We are using Hexlock for nearly two weeks and did not find any problem with the app. We like the app's approach to locking apps and having multiple profiles is a bonus. The media vault feature is a valuable one, which helps you hide some personal and sensitive photos and videos. If you are looking for an app to secure your data from other users then this application is highly recommended.
Pros
Ability to create multiple profiles
Auto enables profile based on Wi-Fi
Beautiful and clean UI
Easy to setup and use
Cons
Limited support fingerprint reader. (Supports only few Samsung devices)
Download
Gallery
Mobile
Tablet
Video