Google Adds Connection Bar In Gmail For iPhone
Google has added a new connection bar feature in its Gmail Mobile Version for iOS to provide basic information about the status of Internet connection and user mail activities. The new connection bar is similar to the status bar of a mobile web browser and this change has been implemented only in the iOS for iPhone and iPod touch devices.
There would be time we are not sure whether a mail has been sent from our Gmail Mobile version but this is solved with the new updated Gmail mobile version for iOS. The Google's new connection bar will provide data connectivity information in Gmail and will also display mail activity like unread mails.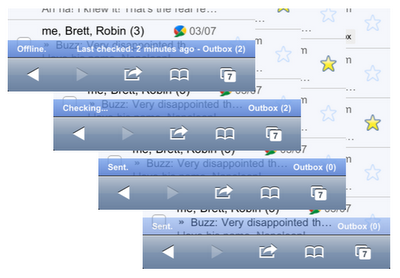 The Connection Bar appears by default for the Gmail for iPhone/iPod touch and it automatically hides itself when the information has been shown. For those who still can't see the new Connection Bar in Gmail for iPhone will have to clear the Safari browser cache and then try accessing Gmail again.