Golden Lumia 930 And 830 Is Now Official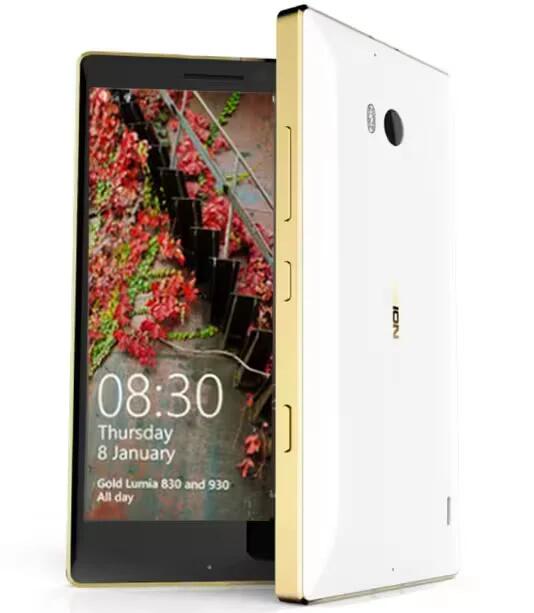 Microsoft officially confirmed golden Lumia 930, as well as that of a golden Lumia 830.
Die-hard bling-bling fans shouldn't rejoice though, as the exact words used in the press release were "anodized gold color". Meaning you get the same aluminum frame (which is no bad thing all in itself) only colored differently in the manufacturing process. That also fits well with the previously leaked price of the golden 930, which at $470 didn't sound overly exclusive.
The devices will be produced in black and white only, so no green Lumia with a golden frame, sorry. Microsoft has also kept the original Nokia branding on these special editions which could potentially make them collectors items.
The availability of the golden Lumias will span select countries in Europe, Asia Pacific, the Middle East and Africa, as well as China. If you're in India, your options are only limited to the 830 model. The 930 will go for sale towards the end of January, while you'll have to wait until some time in February to buy the 830.
The specs remain unchanged from the original versions, as this is simply a limited edition cosmetic redesign.