Forget SIM PIN Password - Samsung Galaxy S5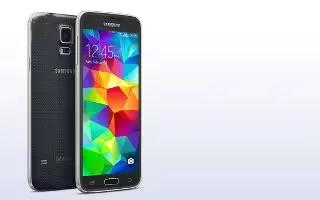 Did you forget SIM pin password on your Samsung Galaxy S5. If you enter the wrong SIM PIN more than 3 times, you will need to contact your Customer Service Representative to get the PUK code for your device.
Each time you enter a wrong SIM PIN number the phone will display how many attempts you have remaining the next time you try and enter the SIM PIN number.
After the third incorrect attempt, SIM is now disabled, Enter PUK code to continue. Contact carrier for details displays and your SIM card is locked.
Enter the new PUK code that you received from your Customer Service Representative on the keypad that is displayed.
Enter a new PIN code on the keypad that is displayed and tap OK.
Enter the new PIN code again in the Confirm PIN code field and tap OK.
Note: While your SIM PIN is locked, you will still be able to make Emergency calls if necessary.